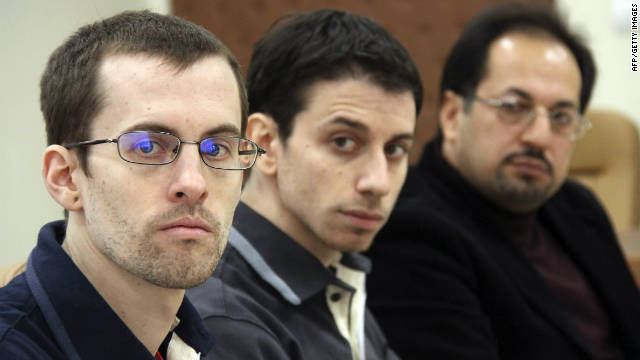 Two American hikers imprisoned as spies in Iran for more than two years were released on bail Wednesday, a U.S. official said.
Shane Bauer and Josh Fattal, both 29, were convicted last month of entering Iran illegally and spying for the United States, and each sentenced to eight years in prison.
They have not yet been seen leaving Evin Prison, but their attorney, Masoud Shafiee, was seen entering the facility earlier in the day, accompanied by Swiss and Omani officials. Switzerland represents United States interests in Iran because there is no American embassy there.
The two men were released a day before Iranian President Mahmoud Ahmadinejad is due to speak at the United Nations General Assembly in New York.