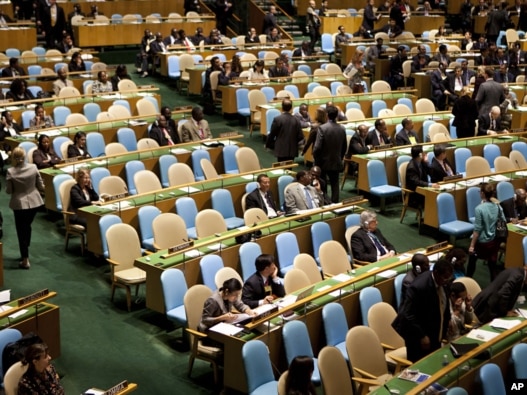 UN Secretary-General Ban Ki-Moon has used a meeting with Mahmud Ahmadinejad to admonish the Iranian leader over his speech earlier this week at the UN General Assembly.
In his September 22 speech, Ahmadinejad warned that "arrogant powers" threatened anyone who questioned the Holocaust and the September 11, 2001, attacks on the United States with sanctions and military action.
Ban told the Iranian leader that comments denying or questioning painful historical facts such as the Holocaust and 9/11 are unacceptable.