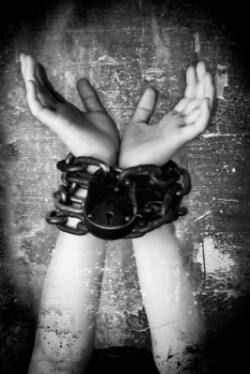 The flourishing of prostitution in Muslim countries is a paradox that we often overlook as a problem of our ummah. As prostitution is condemned and forbidden in Islam, and these women, to an extent, are marginalized and invisible in our community, many of us are not aware of the magnitude and realities of this problem. We do not consider them as a cause worth fighting for as we do for the betterment of the poor, abused, homeless, oppressed and ailing. To make matters worse, misinformation is widespread and the voices of former prostitution victims are systematically silenced.
Among the factors contributing to the widespread practice of prostitution among Muslim countries include:
The denial of the existence of such problems in our community

Spreading of the truth impedes men's comfort and pleasure in using women

Hindrance of profitability of the industry, especially for those players who are politically connected

Prostitution is too horrible of a practice, a highly stigmatized taboo subject, that people would rather not hear details about
Majority of us may have the idea that prostitution is a choice and the women enjoy what they do. The reality is quite the contrary for many of them. On many occasions, deprivations, conflicts, and difficult circumstances often lead to desperation, and desperation forces these women into the practice of prostitution. Many are uneducated women who live in poverty and possess few marketable skills. My research finds that prostitutes are many times:
single mothers making ends meet for their children.

victims of incest and sexual abuse.

manipulated homeless teenagers.

displaced sufferers of human trafficking.

They are distraught girls with failed early marriages.

They are refugees who fled from their war-torn countries.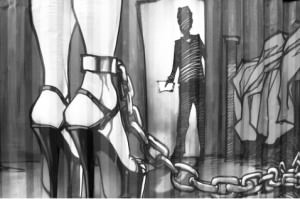 While we criminalize them for living in adultery, spreading diseases, disrupting family institutions, and giving birth to innocent, illegitimate children who suffer for having dishonorable mothers, we fail to see the other spectrum of the consequences of prostitution. The consequences are not only devastating to the society, but also to the prostitute herself as a person. It completely destroys her already shattered life, being reduced down to a depersonalized, sexual object. She develops a personality where she is unable to develop trust in relationships and slowly numbs herself, to the point where she loses the ability to feign attachments to anyone or anything. In order to survive this overwhelming, daily ordeal, she dissociates from her real self, originally as a defense mechanism; sadly, it reaches to the point of complete shut down, where she is stripped of her identity, and over time, she disappears.
In addition, where violence against women is considered, prostitution is usually exempted from this category. However, the health effects of prostitution are similar; injuries, infections, and psychological stress are suffered by women subjected to prostitution as well as other forms of violence against women. Apart from sexual violence, prostitutes experience physical violence by their pimps, brothel owners, and clients as a means to keep them under control. Homicide is a frequent cause of death for women in prostitution. They are vulnerable to sexually transmitted diseases, pelvic inflammatory disease, and cervical cancer, not to mention their risk of unwanted pregnancies, which often lead to a lack of prenatal care or unsafe abortions. Moreover, they may suffer from post-traumatic stress disorder, depression, anxiety, and, eventually, may resort to substance abuse as a coping mechanism. The vicious cycle then continues.
I believe that no woman in her right mind would want to be a sex slave. In prostitution, research involving nine countries revealed that when the prostitutes were asked, 'What do you need?', 89% responded that they desired to 'leave prostitution' (Farley, 2003). This was followed by 'job training', 'home or safe place', 'health care', 'individual counseling' and other supportive measures.