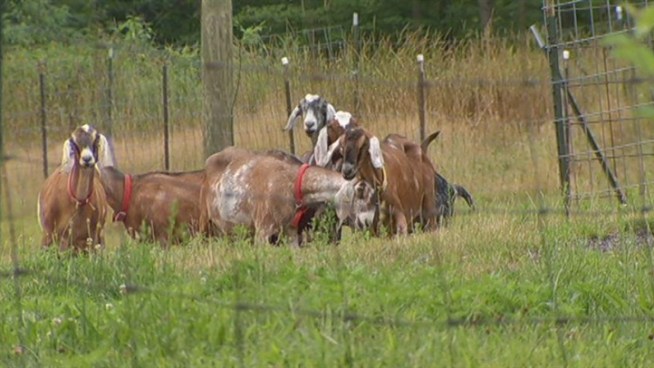 "I have no ill will toward the Muslim faith," Commissioner Sheila Alu told the newspaper . "I'm just an animal lover."
Alu wanted to stop the gathering, which was in celebration of Eid ul-Adha, a festival of sacrifice, according to the newspaper.
"Yes, I was trying to stop it," she said. "It's shut down. I'm trying to protect innocent animals. This is not an appropriate setting for the slaughtering of animals in an open field in city's that's as populated as Sunrise. Usually these religious ceremonies take place in a rural area."
Nezar Hamze, of the Pembroke Pines-based Council of American-Islamic Relations, said it was upsetting.
"We'll find another venue. But that's very disturbing. I'm very disappointed in that. We asked for permission and went through the proper channels and now it's off because a commissioner has a problem with it."
They were going to celebrate at a farm on Hiatus Road.
Derek Newton, of the American Civil Liberties Union of Florida, said animal sacrifices for religious purposes are protected from governmental meddling.
"If she called from her office and said she was commissioner so and so, that mightt be a problem," Newton said.
Alu said she didn't act in her governmental position, but as a resident. She said she called a man who works for the farm owners, and he told her they weren't aware of the event and that the caretaker had wrongly given permission. She added that she didn't want to interfere with religious beliefs but that the slaughtering of animals should be in a slaughterhouse.
The farm owners didn't answer a message left by the Sentinel.
"I find it appalling that people are so upset when they eat lambs and goats every day," Derek Matherly, the property caretaker, told the Sentinel
Hamze said they found another venue and aren't disclosing where it is.
Posted Thursday, Nov 3, 2011 - 10:46 PM EDT