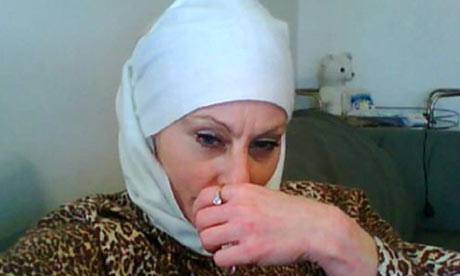 "The Zionists started bombing the Palestinians and I became more radical then. I started thinking more about Jihad."
A white woman from suburban Philadelphia who became a Muslim jihadist and has pleaded guilty to conspiracy to murder a Swedish cartoonist under the codename "Jihad Jane" has revealed that she was drawn to

Islam

because it gave her a sense of belonging after a troubled childhood in which she was raped over many years by her biological father.
The revelation from Colleen LaRose, 49, comes in the first media interview she has granted since her arrest in October 2009 for plotting to kill Lars Vilks, the cartoonist who drew an image of the prophet Muhammad with the body of a dog.