Welcome to the newest division of the EDL, Ashton Under Lyne, This is in response to a muslim attack on white english children and it being covered up by state controlled media, A demo will take place on 15th June 2013 after being called by EDL leader TR.
ITV
The English Defence League are marching through the centre of Ashton-Under-Lyne. At least 200 of the group's supporters have joined the protest.
Greater Manchester Police insist an official EDL organiser told them that the event was cancelled.
However, a large police operation is still in place and they are "continuing to manage numbers".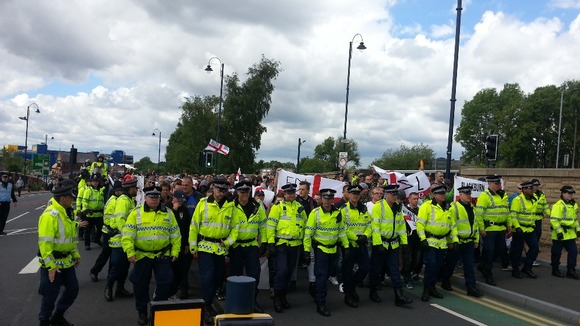 Around 20 people, representing Unite Against Fascism, are holding their own counter demonstration at the same time.