Rule Islamia, Islamia Rules The Waves
We Shall Everemore Be Enslaved!
Samantha Lewthwaite: 'the white widow' linked to Nairobi attack
Witnesses talk of British woman leading Kenya massacre but UK officials urge caution over apparent involvement of 7/7 bomber's wife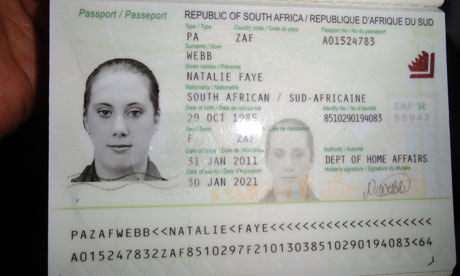 Witnesses to the Kenyan shopping centre massacre have said a woman who spoke English was one of the attackers.
The developments come as British counter-terrorism officials try to establish if Britons were involved in the attack, and whether or not Samantha Lewthwaite, already wanted for terror offences in
Kenya
, commanded the killers.
Lewthwaite is the widow of Jermaine Lindsay, one of the 7/7 suicide bombers.
On Monday, Kenyan officials said all the attackers were men. Hours later the foreign minister said a British woman who had repeatedly been involved in terrorist activity was among the attackers.
Her associate and fellow Briton, Germaine Grant, is due to go on trial on Tuesday in Kenya for terrorism offences, with Scotland Yard officers expected to
testify against him
.