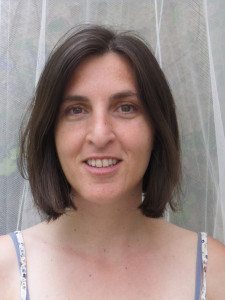 A former Israeli international student has been recommended £1,000 compensation and an apology from Warwick over a complaint she made about her personal tutor alleging racist bias.
The Office of the Independent Adjudicator (OIA) ruled last month that 37-year-old former International Relations MA student Smadar Bakovic's complaint against Dr Nicola Pratt of the Department of Politics and International Studies was 'partly justified' due to the "stress and inconvenience [caused] by her experience and the process of pursuing her complaint".
The OIA did not, however, uphold Ms Bavokic's claim that racial bias had influenced Dr Pratt's marking.
"We observe that the marking of the dissertation was properly a matter of academic judgment," says the report seen by theBoar.
"While noting that Ms Bakovic perceived that Professor A [Dr Pratt] was biased because of the views
Dr Nicola Pratt
that she held, we are not persuaded that there is sufficient evidence to establish that Professor A's marking was in fact biased."
Nonetheless Ms Bakovic, who began her studies at Warwick in October 2008, deemed the decision "brilliant" and "humiliating for the University".
"I got everything I wanted so this is a huge victory," she said, "I just can't wait to get that letter of apology… If they are told to apologise, obviously they did something wrong."
She added:
"It's just sad that a university that's considered to be one of the best has an 'expert on the Middle East' who claims such bullshit."
She hopes the ruling will help future students from minority backgrounds.
"I hope that this will set a precedent for Jews, Israelis, and others regardless of their nationality who face some kind of discrimination due to their nationality,"
she said.
"I would hope that next time the department would be more open to considering a request for change of supervisor, especially on issues of such importance like this."
She added:
"People like Nicola Pratt's aim in life is simply to despise Israel and I think that should not be allowed in the University. She's an activist not a professor."
"You can't say you hate Jews because that's politically incorrect, so you say 'I hate Israel'."
"[She] is a racist anti-Semite and these things don't just change. You don't just change your opinion when something
like this happens
."